Peace of Mind, Dignity, and Loving Care
For You and Your Loved One Since 1987
Just Like Home
We offer private and semi-private accommodations all in a cozy home-like atmosphere.
Loving Care
Our staff takes great pride in providing the services not only efficiently, but with a smile and a hug.
Around the Clock
Our staff is here 24/7 to ensure that your loved one has the care they need, exactly when they need it.
In 1986 my mother would visit often with her aunt and grandmother at the personal care facility they were living in. Unfortunately, it did not take her very long to discover that the care Aunt Ruth and Nanny were receiving in the personal care facility was disheartening. It was at this time that my mother and father made the decision to bring Aunt Ruth and Nanny 'home' to live in their home and out of that environment. After much time researching other personal care facilities they were very disappointed in what they discovered – there was not a facility where they were completely confident that Aunt Ruth and Nanny would receive the same level of care my parents were providing. As a result, they decided that if they couldn't find a facility that matched up to their standards, there surely were other families in Lancaster County that were facing the same challenge. Thus in 1987 was the beginning of Country View Manor.
In 2018, after many years of working with my parents, my wife Ashley and I purchased Country View Manor. We will continue to insist upon my parents philosophy of overstaffing to ensure that each resident receives not only the daily care, but also all the little extras that make them feel special and at 'home'.
Needless to say we are very proud of the established reputation and we look forward to providing you and your loved ones with peace of mind, dignity and loving care that is second to none.
Thank you for your interest in Country View Manor.
Sincerely,
Cory Schober
Owner & Operator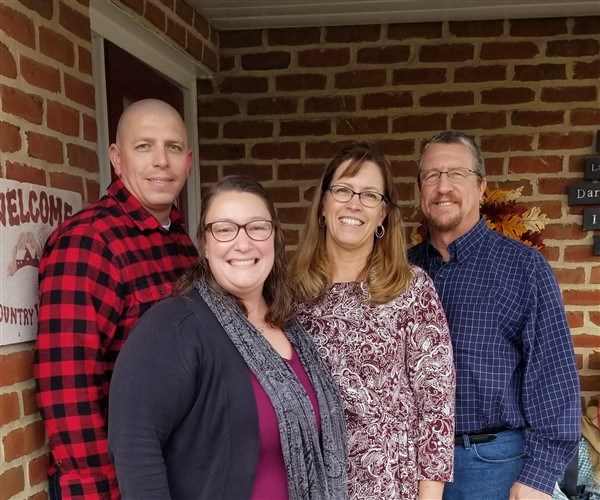 To help educate yourself before you choose a retirement home for you or your loved ones, take advantage of our "must read" Consumer Checklist.
Have Questions About Our Care?